Frameless glazing of terraces
It is believed that frameless glazing of terraces and verandas is, by definition, cold glazing, but this is not entirely true. Warm frameless glazing may not be sliding or so-called. "Deaf" glazing, in which the seams between the segments are sealed with transparent silicone. As a result, not only heat losses are significantly reduced, but also noise insulation is increased, moreover, no dust and moisture will penetrate into the room during bad weather conditions.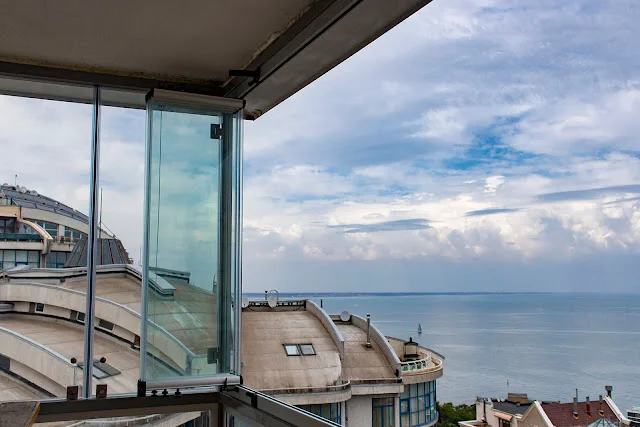 Frameless glazing of terraces
Warm frameless glazing of facades
Today, many facades of residential buildings are also glazed using the method of warm frameless glazing, but you need to understand that the "frameless" here works in tandem with glass doors and windows - double-glazed windows. Moreover, glazing can reach the full height of the floor. Sliding glazing is often combined with deaf, thereby achieving a full panoramic view with the ability to open and ventilate in the summer. The temperature on the glazed balconies in winter, of course, will be higher than on the street, but in our climate this alone will not be enough to make the whole apartment warm enough.