The balcony glazed
with frameless glazing not only looks very attractive and stylish from the street, but the very process of being on it becomes truly exciting and as protected as possible. You can use the advantages of frameless glazing to the maximum throughout the year, although such glazing is "cold", since there are still minimal joints between the segments. With a fully open balcony, the sash in shifted form practically does not take up any space. Due to the fact that the shutters open inward and are securely fixed, they are easy to wash, so that the glass will always shine and have maximum transparency, allowing sunlight to penetrate into the room without loss of transmission of sunlight. Thus, the balcony also increases visually.
Advantages of frameless glazing:
frameless glazing
External visual component;
Superbly transmit light;
You will get a panoramic view without uprights and fasteners;
Safety glass is used, 10 or 8 mm thick;
Sashes are easily washed from raindrops;
Ease of ventilation, compactness;
Noise isolation of approximately 20 dB;
Protection from rain and snow, heat loss.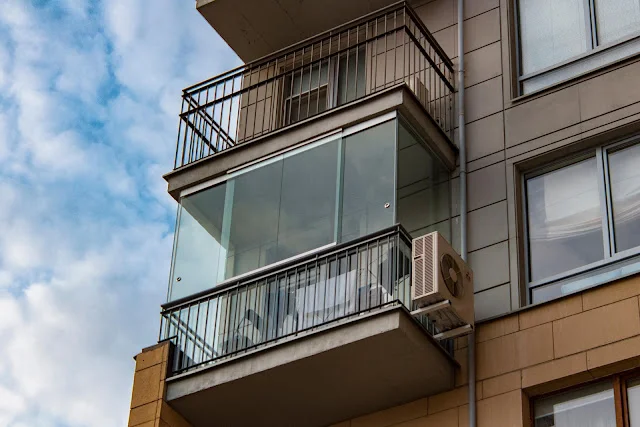 Frameless glazing of balconies and loggias
Frameless glazing of balconies and loggias